Wireless Keyboad Cover by Logitech
$ 99.99
Part # 920-004186 
    
Protection perfection with style—with a superthin screen cover for wherever you go. With this Bluetooth® wireless keyboard—you're always ready to type with precision. A stylish, ultrathin aluminium screen cover that feels great and looks even better—designed to complement your iPad. It fits your tablet so seamlessly that it's hard to tell them apart.
When it's time to write an IM or email, you'll enjoy smooth and quiet typing on this Bluetooth® wireless keyboard. The external keyboard not only frees up screen space on your iPad, it also allows you to work faster by using shortcuts for the commands you use
most often, such as copy, paste, undo and many more. Plus, you get a 6-month battery life on a full charge, *based on average use of 2 hours per day.
The Logitech Ultrathin Keyboard Cover securely attaches to your iPad—thanks to the clever magnetic clip. Aligned with the magnets built in the iPad's frame, it draws tablet and cover irresistibly together.

Instant On/Off automatically wakes your iPad when you open the cover—and sends it to sleep when you close it.




Click on the photo below and watch the video of how it works!
What comes in the box?

 

3-year Limited hardware warranty

 

Cover with Bluetooth wireless leyboard and stand

 

USB to micro USB charging cable
---

Wireless Keyboad Case by Logitech
$ 89.99
Part # 920-003402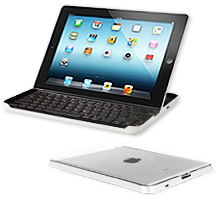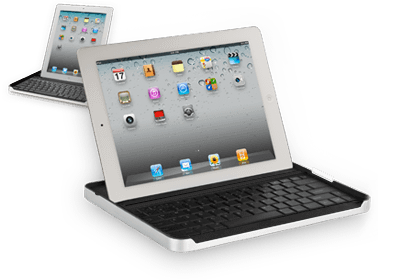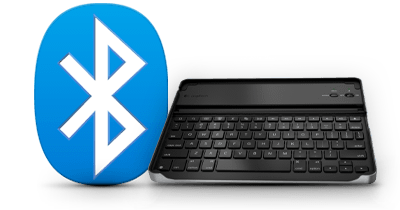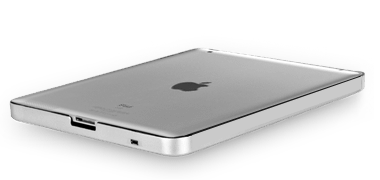 Made for iPad 2


What a tremendous pairing between Logitech and ZAGG. Smart and sleek, ZAGG's patent-pending, award-winning protective case design provides and extra measure of convenience and style. You and your iPad won't want to go anywhere without it
.
Take a Stand
Go from Face Time to email in no time. A recess just behind the keyboard holds the iPad 2 in wither portrait or landscape modes. The choice is yours.
Just Your Type

 
The Logitech-designed wireless keyboard pairs quickly and easily over Bluetooth®.

And the keyboard charges over USB, so you never need to worry about replacing batteries

.
Better together

 
The ideal match for iPad 2, the Keyboard Case is carefully crafted from precision-cut, aircraft-grade aluminum, so it fits, feels and looks great.
Soft on the inside



The inside corners are lined with high-density padding to help cushion and protect iPad 2 if accidentally dropped.
Smooth operator



When typing on your iPad with your Logitech keyboard, you can gain  time by using shortcuts for the commands you use most often, such as copy, paste, undo and many more.






Power Adapter or computer with powered USB port for recharging.
USB port for recharging
Made for your iPad  
1-year limited hardware warranty
Case with Bluetooth wireless keyboard and stand
USB to micro USB charging cable
User documentation
Bluetooth: HID
Width: 191 mm (7.52 inch)
Depth/length: 13 mm (0.51 inch)
Height: 246 mm (9.86 inch)
Weight: 370 g (13.1 ounce)